About Farm Engagement
LATEST NEWS
IFOAM Announces Name Change
The International Federation of Organic Agriculture Movements, formerly known as IFOAM, has changed its name to 'IFOAM - Organics International' based on feedback from its affiliates coupled with several rounds of brainstorming. The name is intended to capture both the diversity and global nature of the organization, and with it comes a new logo, as seen on he left.
The organization has also changed its domain from '.org' to '.bio' in order to communicate more clearly their commitment to organic principles. IFOAM - Organics International is on the Policy Advisory Committee of '.bio' and helped to create its registration policy, ensuring that it reflects the principles of organic agriculture. You can find out more about the domain here, or by paying IFOAM - Organics International a visit at BioFach in February (Hall 1, Booth 47).
---
Video: H&M to Source 100% of its Cotton from Sustainable Sources by 2020
---
Event: Sustainable Cotton Forum - London - 16-17
th
March 2015
The UK-based Innovation Forum is to hold a Sustainable Cotton Forum in London on 16th-17th March 2015 - an event titled 'Sustainable and Ethical Cotton Sourcing: How to get it right, and make it pay for your business'.
The aim of the event is to bring together highly experienced practitioners and key NGOs around a focused agenda, in order to get to the core of the key issues surrounding the cotton supply chain
Textile Exchange's European and Farm Engagement Director, Liesl Truscott, will be speaking at the event. Visit their website for more information and to download the event brochure.
---
Event: Fashion Africa Conference 2015 - London -
April 24
th
2015
Africa Fashion Guide is a social enterprise promoting the African fashion and textile industry with an ethical perspective. They aim to raise the importance of sustainability within the fashion supply chain in a way that considers everyone in that chain.
Africa Fashion Guide has yearly events entitled 'Fashion Africa', which bring together industry leaders and specialists in the field of African fashion and ethical textiles to discuss, network, create new projects and overall to make an impact in the industry.
This year, the event is titled 'An African Revolution', and will be held in London on Fashion Revolution Day - April 24th - a day which commemorates the lives of those who died or who were affected by the collapse of the Rana Plaza Building in Bangladesh in 2013. For the first time, the conference will be a full day event, with discussions, industry speakers and networking opportunities throughout the day.
Textile Exchange's European and Farm Engagement Director, Liesl Truscott, will be one of the expert speakers at the event. Keep an eye on the Africa Fashion Guide Website for more details.
Photo credits: Africa Fashion Guide African Cotton Campaign 2013Model - Nana Afua Antwi / Photographer - Abi Oshodi of AO Photography
---
New LCA Results Prove that Organic Cotton Causes Less Environmental Damage than Conventional Cotton
The long-awaited results of a recent Life Cycle Assessment (LCA) of Organic Cotton provide the first quantifiable evidence of the environmental benefits of organic cotton cultivation.
Textile Exchange engaged PE International, a global market leader in sustainability strategic consultancy, to conduct the LCA. The study is based on data from producer groups located in the top five countries of organic cotton cultivation; India, China, Turkey, Tanzania and the United States. These countries account for 97% of global organic cotton production.
The LCA investigated the impact of organic cotton cultivation in the categories of climate change/global warming potential, soil erosion and soil acidification, water use and consumption and energy demand.
You can download your complimentary pdf of the Summary of Findings here or the Full Report here. There is also a press release regarding the LCA findings available here.
---
Highlights from the Organic Cotton Round Table 2014, Portland
This year's Organic Cotton Round Table, held in Portland, Oregon, was an exciting day jam-packed with new data, new initiatives a new type of 'business as usual'. If you were unable to attend, or if you simply want a recap of the day, download our 'Talk Around the Table' report for an overview of day's events.
You can also download the entire presentation deck here or see the event programme here.
Thank you to all who contributed to make the event such a success, particularly Round Table Partners Fairtrade International and PE International, and Task Force Sponsors GOTS, EILEEN FISHER and Bayer CropSicence.
---
Seed Dialogues
We would like to draw your attention to a new page on the Farm Hub - 'Seed Dialogues' - which includes interviews with leaders of 5 different projects all aiming to improve farmer access to organic and non-GMO cottonseed. The interviews were filmed at last years annual conference in Istanbul and were kindly funded by Inditex.
One of these projects, the 'Green Cotton Project', features in the fantastic short video (opposite), produced by FiBL, about the use of participatory research to foster innovation in agriculture.
Another of the projects, the 'Seed Guardians Project', recently featured in online Spanish newspaper Hispanidad - click here to read the article.
Please take time to visit the new Seed Dialogues page to hear more about all five of the fantastic projects striving to improve availability of organic and non-GM cotton seed.
---
Q&A with H&M's

Erik Karlsson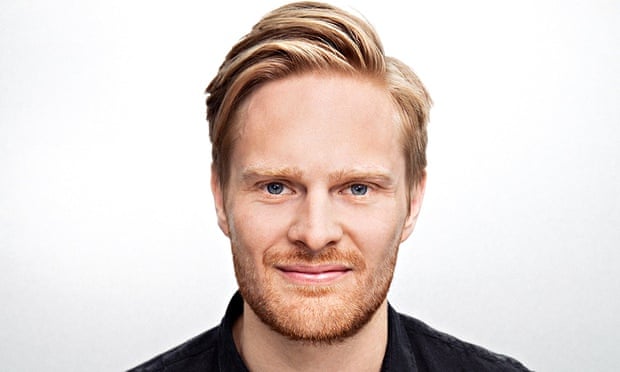 The Guardian recently quizzed H&M's Environmental Sustainability Coordinator, Erik Karsson, about the company's new 'Conscious Denim' collection (see below). The interview goes over some of the environmental credentials of the new collection as well as touching on topics such as consumer behaviour. Read the interview here.
---
NEWS ARCHIVES
To access past News items click here
Farmer In Focus
OBEPAB FARM GROUP (Benin)
Established:
1997
Structure:
NGO-sponsered Producer Group
No. of Farmers:
542
We have organic cotton:
Yes
Crops we grow commercially include:
Bissap, Cashew, Cassava/Tapioca, Chilies, Cowpea, Maize, Millet, Okra, Pigeon Pea, Pinenuts, Sorghum, Soya, Vegetables (seasonal)
Farmer message: "OBEPAB promotes organic farming in Benin, West Africa. As one of the pioneers of organic cotton production in Africa, the success of OBEPAB's model is visible in the improved yields."
Farm Blog
The Farm Team brings you a regular digest of the latest developments in organic cotton farming, sustainability, impacts, and responsible business practice. Follow us here.
Latest Blog - Rural Communities In India - Thriving Through Organic
My India Travel Diary - First stop Arvind's organic producers, Akola, Maharashtra (Read on)
Second stop Appachi Eco-Logic Tribal organic farmers, Kabini, Karnatika (Read on)
New Release: Life Cycle Assessment for Organic Cotton:
---
Read Our Organic Cotton Round Table Highlights:
---
---
---
Siddhi's Blog
Siddhi is our Junior Ambassador and has started a blog to talk about her dreams for the future of the environment.
---
Textile Exchange has partnered with ethical clothing leaders Mantis World and Gossypium to produce our first limited-edition T-shirt collection for men, women and children. Funds raised will go towards training programs for organic cotton farmers in developing countries. Find out more!
---