What happened in 2014
DECEMBER
Seed Dialogues
We would like to draw your attention to a new page on the Farm Hub - 'Seed Dialogues' - which includes interviews with leaders of 5 different projects all aiming to improve farmer access to organic and non-GMO cottonseed. The interviews were filmed at last years annual conference in Istanbul and were kindly funded by Inditex.
One of these projects, the 'Green Cotton Project', features in the fantastic short video (opposite), produced by FiBL, about the use of participatory research to foster innovation in agriculture.
Another of the projects, the 'Seed Guardians Project', recently featured in online Spanish newspaper Hispanidad - click here to read the article.
Please take time to visit the new Seed Dialogues page to hear more about all five of the fantastic projects striving to improve availability of organic and non-GM cotton seed.
---
Q&A with H&M's Erik Karlsson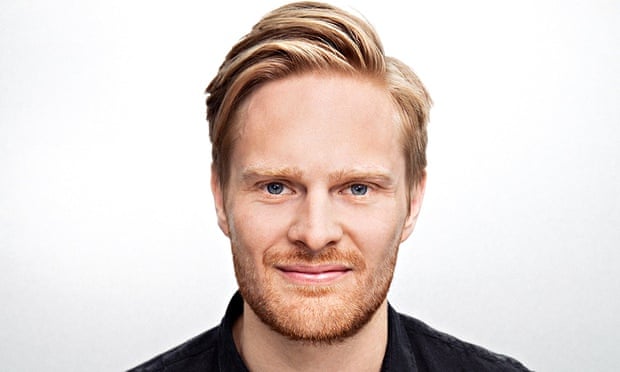 The Guardian recently quizzed H&M's Environmental Sustainability Coordinator, Erik Karsson, about the company's new 'Conscious Denim' collection (see below). The interview goes over some of the environmental credentials of the new collection as well as touching on topics such as consumer behaviour. Read the interview here.
---
NOVEMBER
H&M launches new 'Conscious Denim' collection
Retail giant H&M, who was announced as the biggest user of organic cotton in the TE Organic Cotton Report 2013, has launched a new collection - 'Conscious Denim'. At least 50% of each garment in the new collection is made from 'sustainable' materials (which include organic cotton, organic linen and recycled wool) and water use during production of the range has apparently been cut by 56%.
H&M has set the goal of using only 'sustainable' cotton (including organic cotton, recycled cotton and cotton from the 'Better Cotton Initiative') by 2020. They are also working to improve the sustainability of other fabrics, such as leather, and is the first fashion company to launch a global garment collection project - where customers' old clothing is recycled into new.
You can read Gina-Marie Cheeseman's blog post on the subject here.
---
Aral Sea Now 'Completely Dried Up'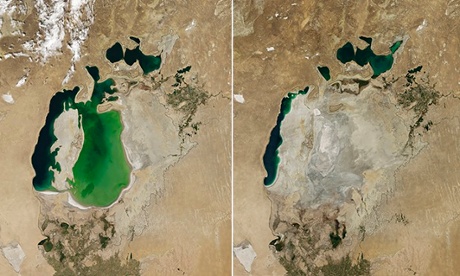 Once the world's fourth largest lake, NASA has made a shock announcement that the Aral Sea has 'completely dried up', providing a stark and devastating reminder of the true and devastating cost of the fashion industry.
Despite the link between cotton production and the drying up of the Aral Sea being widely acknowledged, the practice has continued and cotton remains one of Uzbekistan's largest cash crops. Much of it ends up in Bangladesh and China, where it is manufactured into garments destined for the European market.
A recent Guardian article on the topic notes that 'this is the reality of a subcontracted deregulated industry not bound by any global environmental…legislation'. In the article, fashion designer and environmentalist Katherine Hamnett stresses the need for brands to implement legally binding contracts with suppliers that ensure they do not purchase Uzbek cotton. She also advises phasing out conventional cotton and instead investing more into organic cotton.
Read the full Guardian article here.
---
OCTOBER
Composting 'Revolution' in West Africa
A recent article in the Ecologist has highlighter the rise in popularity of composting amongst farmers in West Africa, as awareness of its benefits to soil fertility spread.
Organic cotton farmer Moussa Konate, for example, who is a participant of the Syprobio Project, observed that 'the cotton parcel where the quality compost was applied has much taller plants and more cotton buds when compared to the parcel where undecomposed organic waste was applied'.
Moussa learnt the technique of producing good compost from the Malian Organic Cotton Association and says he has found the effects to be more reliable and long-lasing than mineral fertilisers; 'if it rains after applying mineral fertilisers, they will be washed by the water, whereas compost absorbs water instead of being carried by it'.
It has also been observed that parasites such as 'striga' thrive under poor soil conditions, meaning that increasing soil fertility through composting has the dual benefit of improving yields and reducing the presence of such parasites.
You can read the full article on this story here.
Photo: Moussa Konate cultivating his fields. Credit: Fernando Naves Sousa.
---
Ecofarms Features In Leading Indian Business Magazine
'Outlook Business', a popular business magazine in India, has written a great article about Ecofarms - an organic social enteprise based in Maharashtra and Odisha. Ecofarms works with around 16,000 farmers across 290 villages, supporting them to grow cotton and food crops organically and offering a fair price by cutting out the 'middle men'. It is also able to forecast demand for different products to farmers in advance, since they are linked to so many buyers.
The article details Ecofarms successful growth over recent years and its plans for the future. Read the full article here.
Photo courtesy of Soumik Kar.
---
SEPTEMBER
Cotton made in Africa (CmiA) Publishes First Annual Report
CmiA is a sustainable cotton initiative from the Aid by Trade Foundation aiming to expand the market for sustainable cotton produced in Africa. Although CmiA is not organic, of high importance is the fact that it prohibits the use of GMO seed. An organic branch of CmiA was created last year that combined their own social and environmental standards with organic standards EC No. 834/2007 and GOTS certification, to form 'CmiA Organic'.
You can read about this and CmiA's other news from 2013 in their newly released annual report available <a href="http://www.cotton-made-in-africa.com/fileadmin/cmia_abtf/news/images/e-CmiA_Annual_Report_2013.pdf" target="_blank"%3